I have asked friend, author, and fellow Anita Factory member, Pat, the following two questions:
What was your favourite book as a teen?

As a teen I loved to read Archie Comics; I couldn't get enough of them.
My favourite book for teens (as I was an adult) was "Are You There God? It's Me, Margaret" by Judy Blume. I loved the discussions around how to live with parents who practiced different religions and how to deal with puberty. There were very few books on the market in the early 70's that dealt with puberty, having your first period and buying your first bra.
Read anything lately you'd like to recommend?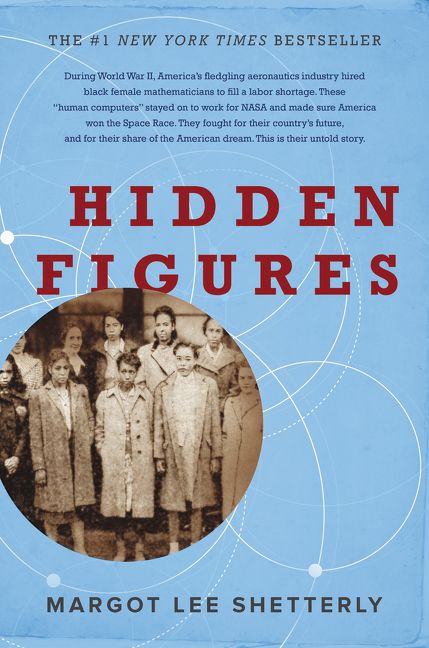 [My apologies to Pat, as this was her answer in the Spring and I am late posting…]
I would highly recommend reading "Hidden Figures" by Margot Lee Shetterly. You are introduced to dedicated and talented female mathematicians known as "human computers" who worked with engineers in the US aeronautics program during World War 11, the Cold War, the Civil Rights Movement and the Space Race. We saw how hard Dorothy Vaughan, Mary Jackson, Katherine Johnson and Christine Darden worked to be accepted by Langley staff; even though they were geniuses they had to make sure they dressed and acted the best and worked the hardest to eventually be noticed and included in management. They did all this while living in a nation that practiced segregation and discrimination against Black Americans.
Please connect with Pat:
Website: Pat Trottier Books
Twitter: @PatPattrott
Bio:
Pat Trottier, M.Ed., has been actively involved in education in Winnipeg, Manitoba, for more than thirty years. Pat has worked with students in the early, middle, and senior years as a teacher, resource specialist, and administrator. Her extensive support of students in and outside of the classroom includes leading volunteer programs, preparing students for the work force, student council leadership, and helping parents with issues around child development and study skills. She recognizes the important role of physical activity and has coordinated a girl's hockey team and Irish dancing classes. Committed to the professional development of teachers, Pat has been involved in developing a writing curriculum with early year's teachers and an award-winning video, "To Do The Same Thing."
As an author, Pat self-published The Other "R" in Education: Relationships in 2014 and this fall, 2016 published Relationships Make The Difference for Pembroke Publishers.